Champlain Valley Game Night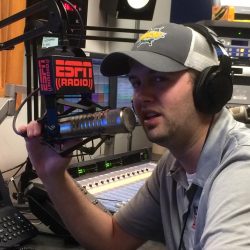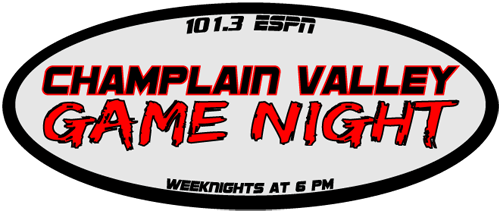 Champlain Valley Game Night airs weeknights from 6-7 p.m. and is your place for all things LOCAL sports. Your host, Brady Farkas, takes an in-depth look at Vermont and Northern New York high school and collegiate sports, highlighting the accomplishments of area athletes and teams.
Looking for information on UVM basketball or hockey? How about Plattsburgh State soccer? Middlebury football? Norwich, Castleton, Lyndon and Southern Vermont? How about the Lake Monsters? We've got it all here on Champlain Valley Game Night.
But don't worry, national sports fans: Brady doesn't forget to hit the biggest stories of the day around the nation and the New England/New York regions.
About the host:
Brady Farkas is in his second year at 101.3 ESPN, having joined the staff in September of 2016 after spending 2.5 years at ESPN Radio in Albany, NY.
While at 101.3, Brady has worked to further connect our local listeners with the teams they care about, seeking to find relevant national and local guests to bring to the station.
Just 27 years old, Farkas has already covered two Super Bowls and has greatly helped improve 101.3 ESPN's presence online and on our socia media channels.
His team allegiances lie in the Pacific Northwest where he is a diehard fan of the Seattle Mariners and the Seattle Seahawks.
Prior to working in radio, Farkas was a collegiate baseball coach at Hudson Valley Community College in Troy, NY. He graduated from Oswego State University in 2012 with a bachelors degree in Journalism and a minor in Athletic Coaching.
Follow Brady on Twitter @1013RadioBrady.